Business doesn't wait. It's happening twenty-four/seven in a world where everything changes in an instant. Yet one business strategy can't be copied, rushed or forced: corporate culture. Culture is a foundational driving force in business. Culture is more than a philosophy – or mere hype – it's an actual business function that needs more than an email, an app or a Zoom call to kick it off.
Culture encompasses why people do what they do. It's an internal motivation, almost intangible, that drives them to bring diligence, passion and creativity to the work they do. This ideology helps people 'think outside of the box' and, in turn, helps companies thrive and grow.  Studies show that companies with solid culture work more effectively, function more efficiently and have improved workflows. In fact, 88% of employees believe a strong company culture is the key to business success. A MIT Sloan Management Review research study of 700 large companies revealed that integrity (65%) is the most common value mentioned by companies, followed by collaboration (53%), customer focus (48%), and respect (35%).
So much has changed during the past year that is reflective of how a company defines and nurtures culture. Shifting strategies, changing work processes, manufacturing surges and communication platforms like Slack, Zoom and Microsoft Teams have changed the way companies work day-to-day.
Beyond workplace changes, there's been a host of societal changes that have impacted companies, as well. Long gone are the days when work was 9-to-5, and work life and personal life never blended. Now, they are almost seamless. Technology has created an ecosystem that allows us to work anywhere at any time. And even when employees are not working, they are actively following their employers on social media platforms and in tune with their brand's voice.
Let's look at some ways corporate culture is changing and which strategies are contributing to successful programs:
Corporate social responsibility (CSR). Gone are the days when companies wrote checks to charities to meet their philanthropic objectives. Companies are becoming involved in impactful ways to illustrate how their activity affects the organization's values and beliefs. For this reason, CSR is taking center stage in a company's culture development.
CSR demonstrates that a company is accountable to employees, customers, stakeholders and the public. An article in Forbes notes that CSR increases economic value and innovation, lowers financing costs, improves efficiencies and is a competitive differentiator for companies. CSR also helps attract and retain talent and improve employee morale: employees trust their leaders more. Forbes also notes that companies with active CSR programs 'have the potential to increase long-term company valuation and shareholder value.'
How to start CSR? Survey employees and understand what they feel your company should get behind – a movement, cause or even charitable organization – and start actively pursuing ways to become involved. Start by defining what CSR means to your company and develop a strategic plan: include goals and benchmarks for success.
Diversity & Inclusion. Movements like Black Lives Matter, a changing political environment and increased activity by social media users to stay connected and express diverse opinions are all influencing corporations and their place in the world. Employees are no longer internal; they're also a company's active social media followers. When they see their company posting about diversity and inclusion and supporting societal changes, they become part of the brand itself. Social listening is an active tool companies should be using to measure brand popularity and sentiment – and employees are part of that process.
Statistics surrounding corporate diversity and inclusion demonstrate that culturally, ethnically, and gender diverse companies perform better than less diverse peers. Diverse companies are more likely to be profitable, retain and attract rising talent and foster greater innovation. A recent Gallup poll shows that 4 in 10 U.S. managers are prepared to have a meaningful conversation about race.
This shows companies are no longer just talking the talk; they're walking the walk. According to a recent Harvard Business Review article, companies focused on fostering an inclusive culture are benefitting from a work from home culture. In fact, research shows that Black, Hispanic and Asian American employees' sense of belonging was actually higher in remote settings.
Hiring ethnically and gender diverse candidates is just the beginning. Creating an inclusive workplace with communication for all (not some) voices to be heard and supporting diverse thinking in the ultimate goal. Diversity and inclusion programs and ideologies factor heavily into the workforce culture and can have effects that resonate for years and decades to come.
The technology factor. There's no denying that technology changed the way we work (and live) during the global pandemic. Leveraging Cloud-based technology, artificial intelligence, automating repetitive tasks, and accelerating work speed is boosting long-term business strategies. Companies that act now to include technology upgrades and enhancements will undoubtedly be better positioned for the future.
Consider activities like new employee hires and onboarding. Overnight, the process changed when companies switched from office-based to remote. Virtual onboarding requires the proper technology to deliver an experience that's positive for the new employee. Without the right tools, the process is set up to fail. A personalized approach, easy-to-navigate workflow and a streamlined process is critical to success.
It's important to note that remote work doesn't seem to be going away any time soon. The Society for HR Management (SHRM) reports that 85% of employees are at east moderately interested in continuing to work remote, given the opportunity. They immediate benefits of a remote work force is access to recruit and hire from a grater pool of talent. It's a win-win for employees and employers.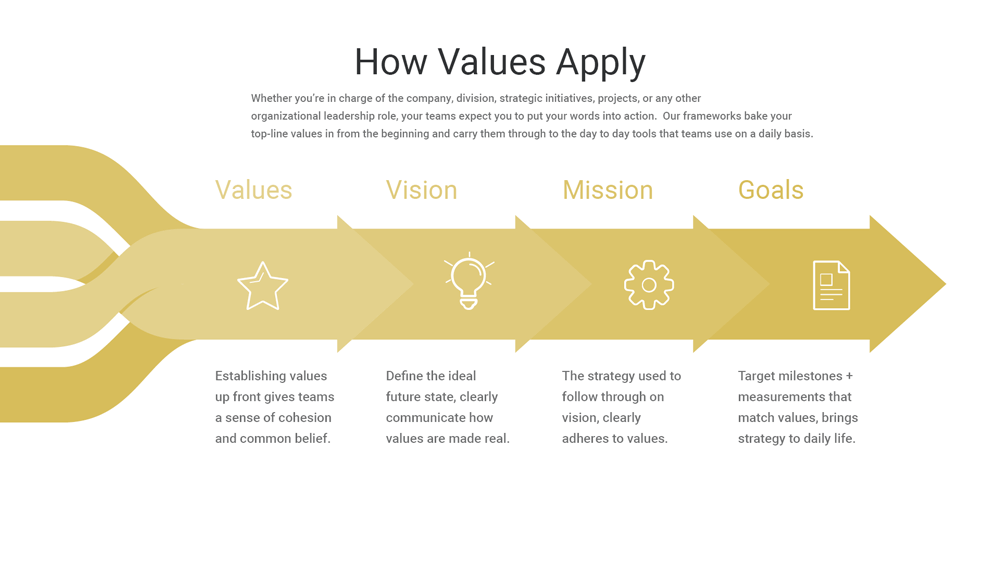 Next steps (even if it's the first one)
Companies of all sizes are on their journey to building and maintaining a healthy and robust culture. If the task of building or strengthening a culture seems daunting, it shouldn't. There are plenty of employees who likely have opinions and ideas that can help set the company on track – they only need to be heard.
As companies form strategies for growth, profitability, or change, the step that will remain critical is not sacrificing culture. Remember that culture can break down barriers, improve performance and guide decision-making. No matter how solid the business strategy, if culture doesn't support the process, it can quickly fail.  Now is the time to start implementing the best tools and strategies possible to create the company everyone wants to be a part of.
We'd love to brainstorm with you.  Morant McLeod specializes in creating organizational strategies for company leaders, including companies like yours.  Contact us today to discuss how we can help your team reach its goals.