The manufacturing industry is on the brink of a fourth industrial revolution, also known as Industry 4.0. This revolution will bring about massive changes in how things are made and how businesses operate. It's important to understand what these changes will be so that you can plan for the future of your company.
In the past, manufacturing was all about mass production. Companies would make large quantities of one product and then sell it to customers. This model is no longer sustainable in today's economy. Waste is less tolerated in society, and manufacturers need to be more flexible to meet quickly changing trends, accelerated by instant global communication facilitated by the internet.
In this article, we will hold a mirror up to manufacturing today and reflect on how the future of manufacturing looks different and how elements of Industry 4.0 are already here.
New and emerging technology will redefine manufacturing
The first and most obvious way that the future of manufacturing looks different is the technology that will be used. In the past, factories were dirty, dark, and dangerous places. Today's factories are clean, safe, and full of high-tech equipment. Advancements in digital technologies can lead to significant savings in time and money for manufacturers.
The fourth industrial revolution is the current trend of automation and data exchange in manufacturing technologies. It includes a number of new technologies that are being used to increase efficiency and productivity. These technologies include 3D printing, robotics, artificial intelligence (AI), virtual reality (VR), and augmented reality (AR).
Each of these technologies can be used individually or in combination with others to create more efficient manufacturing operations. Some of these technologies are already being used in factories today, while others are still in the research and development stage. Engaging with top manufacturing consulting firms can help you stay ahead of the curve and implement these technologies in your own factory.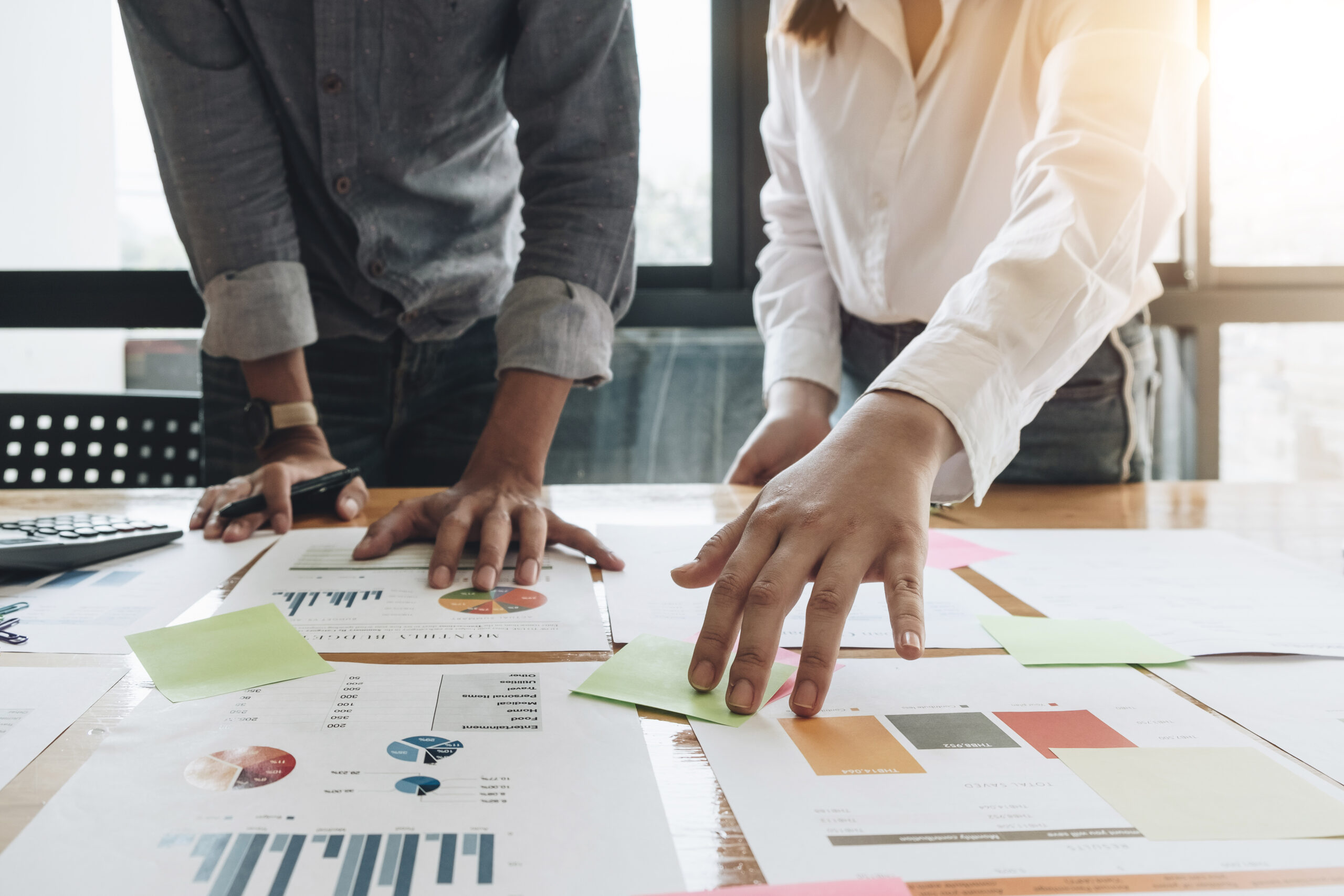 Today's corporate catchphrase is transformation.  Many factors lead to transformation, but few come out successful on the other side.
Learn more
Sustainable manufacturing practices will be front and center
Today, there is a growing awareness of the impact of manufacturing on the environment. As a result, sustainable manufacturing practices are becoming more important to both consumers and manufacturers. Sustainable manufacturing is creating manufactured products using processes that have have a small environmental footprint, save energy and resources, and make financial sense.
There are many ways to make manufacturing more sustainable. Some of these include using recycled materials, using renewable energy sources, implementing lean manufacturing practices, and reducing waste. Many companies are already using some of these practices, but there is still room for improvement. The future of manufacturing will require operations to be more proactive in their efforts to reduce their impact on the environment. Countries like Italy, Germany, and Brazil are leading the way in researching sustainable manufacturing practices, also sometimes referred to as green manufacturing.
The UN's Sustainable Development Goals (SDGs) are a good framework to guide companies in their efforts to become more sustainable. The SDGs "Goal 9" focuses on industry, innovation, and infrastructure. Achieving these goals will require a joint effort from both the public and private sectors.
In addition to being good for the environment, sustainable manufacturing practices can also reduce costs for companies. Implementing these practices can help companies reduce their energy consumption, water usage, and waste. In some cases, these cost savings can offset the initial investment required to implement sustainable manufacturing practices.
Manufacturing's future: Robot customization will lead to automated factories
As consumers become more aware of the environmental impact of their purchases, they are increasingly interested in buying products that are made to order or that have a smaller ecological footprint. This shift in customer expectations is echoed through the entire supply chain, from raw materials to packaging.
Reconfigurable Manufacturing Systems (RMS) are front and center of the current industrial revolution with a significant academic focus. RMS are systems where the equipment is highly flexible and capable of being quickly reconfigured to produce different products. This flexibility will allow factories to be much more responsive to changes in demand.
The recent COVID-19 has highlighted the importance of this as demand for many products was reduced or eliminated almost overnight. Capable factories needed to use their available resources to shift production to personal protective equipment (PPE) and other high-demand healthcare items.
In the future, factories will need to be even more flexible to shift from the mass production model to the mass customization model and be 'on-demand.' For most manufacturing companies, it is a costly and time-consuming process to retool their factories to produce a new product. RMS will make the entire process more agile.
Manufacturing's Future: 3D printing will be at the front of research and development
Three-dimensional (3D) printing, also known as additive manufacturing, is a process of making a three-dimensional object from a digital file. The object is created by adding material layer by layer.
3D printing has been around for decades, but it is only now starting to be used on an industrial scale. The reason for this is that technology has become much more sophisticated and capable in recent years. AutoCAD and other software now allow for the creation of very complex objects.
There are many potential applications for 3D printing in the manufacturing sector. Some of these include creating prototypes, producing small batches of custom products, and even manufacturing end-use parts.
3D printing offers a number of advantages over traditional manufacturing methods. It is generally faster and less expensive to produce a prototype using 3D printing than it is to create one using traditional methods. 3D printing also offers a greater degree of freedom when it comes to design.
The potential applications for 3D printing are endless, and it is already starting to revolutionize manufacturing.
Manufacturing's Future: Augmented and virtual reality systems will be used in training and beyond
Virtual reality (VR) is an artificially created three-dimensional space that can be interacted with by a person using special electronic equipment. Creating a VR environment that seems real can be done with a helmet containing a screen or gloves fitted with sensors.
Augmented reality (AR) is a similar technology, but it superimposes computer-generated images on the real world, rather than creating an entirely artificial environment.
Both VR and AR are already being used in manufacturing services for training purposes. For example, VR can be used to train workers how to use new and dangerous machinery. AR can be used to provide workers with information about the products they are assembling.
In the future, VR and AR will become even more commonplace in manufacturing. The use of these technologies will allow for more efficient and effective training, as well as greater efficiency on the factory floor.
Manufacturing's Future: Factory workers will become a highly skilled workforce
As the industry evolves, manufacturing jobs may become leaner. This will require workers to have a greater degree of technical knowledge and skills than ever before. In order to compete in the global market, manufacturers will need to produce high-quality products at a lower cost. This can only be done if workers are highly skilled and knowledgeable about the latest industrial engineering and business processes. In order to compete in the global market, manufacturers will need to produce high-quality products at a lower cost. This can only be done if workers are highly skilled and knowledgeable about the latest industrial engineering and business processes.
In order to meet this demand, factories will need to provide workers with comprehensive training. This training will not only be about how to use the machinery but also about quality control, lean manufacturing principles, and other topics. It may be inevitable that many entry-level positions will be lost during Industry 4.0, but those that remain will be much better paying and require a higher level of skill.
As the manufacturing sector becomes increasingly competitive, the need for a highly skilled workforce will become more and more important. Manufacturers who are able to provide their workers with the skills they need will be the ones who succeed in the future.
The adoption of digital technologies will require more cybersecurity
As manufacturing becomes more digitized, the need for cybersecurity will increase. The adoption of Industry 4.0 technologies such as the Internet of Things (IoT), big data, and cloud computing has made factories more vulnerable to cyberattacks.
In order to protect themselves, manufacturers will need to invest in cybersecurity measures such as firewalls, intrusion detection systems, and encryption. They will also need to educate their employees about cyber threats and how to avoid them. Hiring a manufacturing consultant who specializes is knowledgable in cybersecurity can help fill this skill gap.
Manufacturers who fail to take adequate security measures will put themselves at a competitive disadvantage and risk being left behind. Industry secrets can be stolen, and production can be disrupted by cyberattacks. In the future, cybersecurity will be a critical part of any manufacturing operation.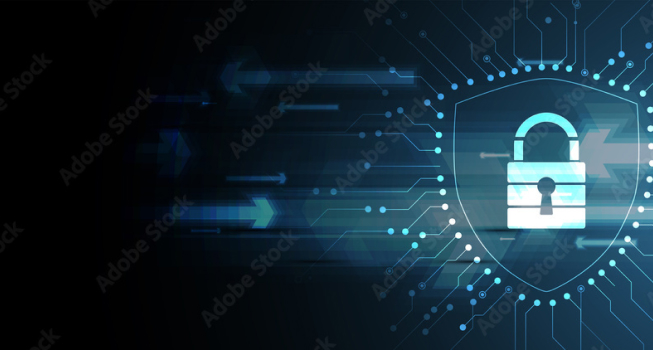 With digital attacks rising, todays enterprises report thousands to millions of attack per day.  AI can help scale security capabilities overnight.
Learn more
The future of manufacturing is exciting. New technologies are changing the way factories operate, and the workforce is becoming increasingly skilled. However, manufacturers will need to adapt to these changes in order to remain competitive. Those who do not embrace modern technologies and sustainable manufacturing practices will be at a disadvantage.
Consulting services can help manufacturers navigate these changes and ensure that they are able to take advantage of the opportunities presented by Industry 4.0. By working with top consulting firms, you can ensure that your business is prepared for the future.